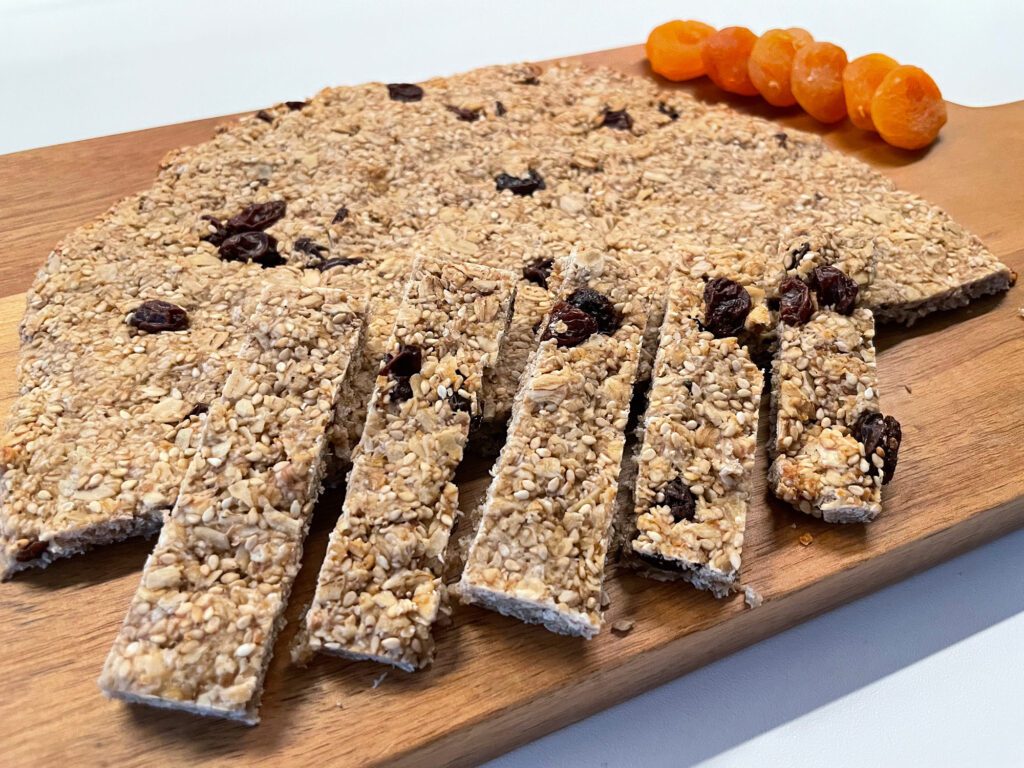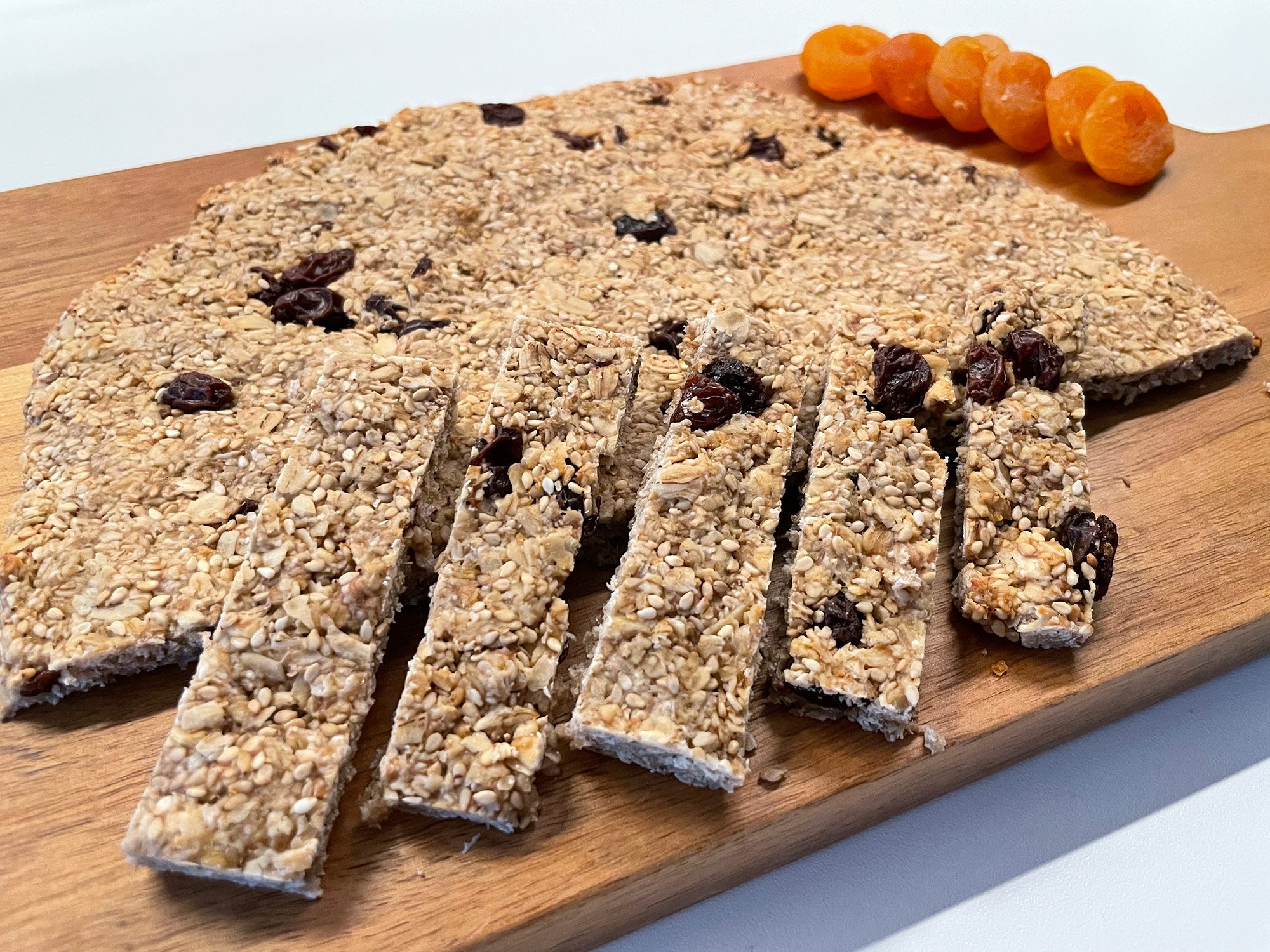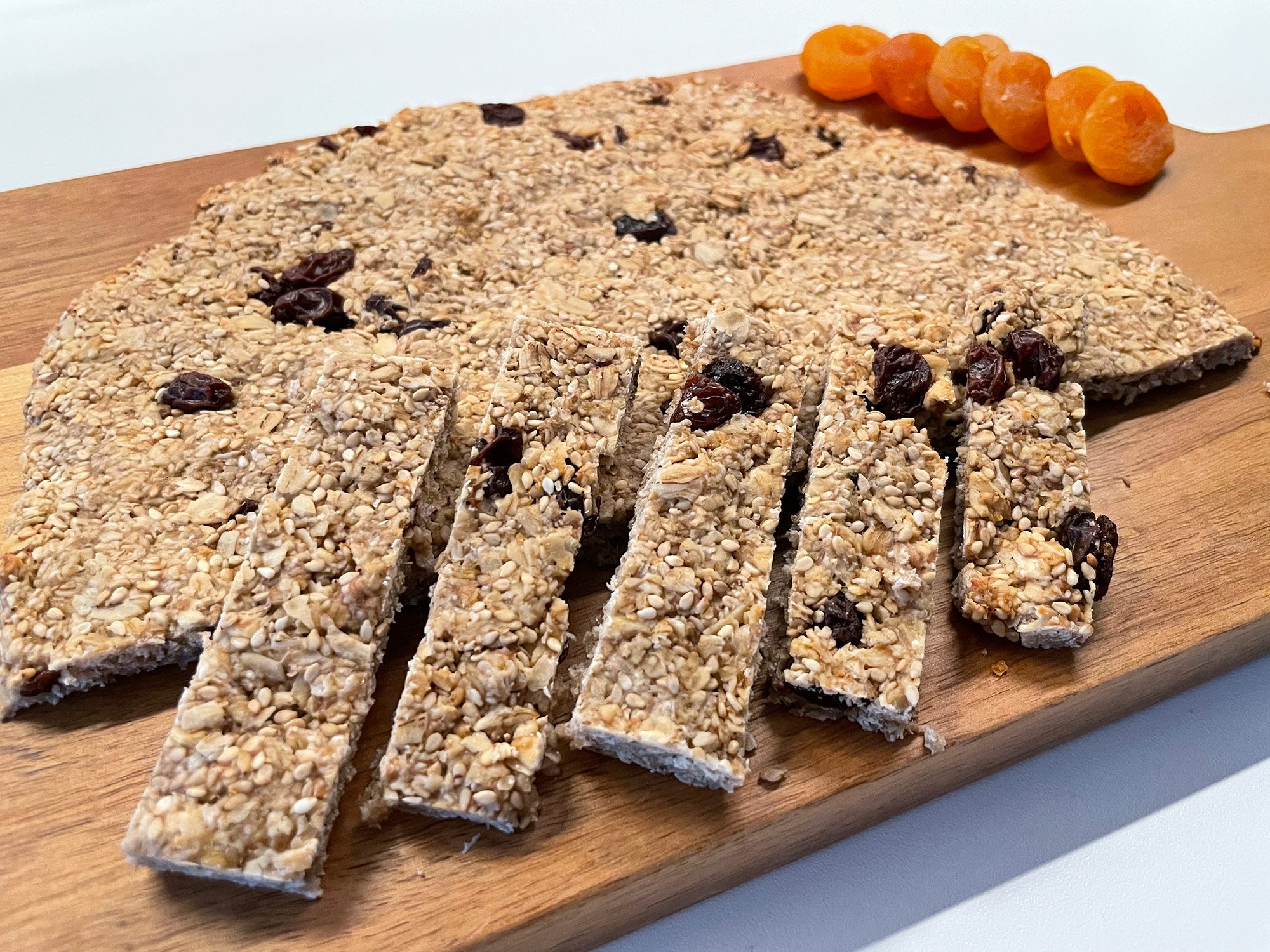 ---
Oat bar 
Oatmeal, oatcakes and oat bars are all three good things when it comes to enjoying classic oats and all its good qualities. Oat bars are available in most stores and usually cost a lot. Spend some time making energy bars yourself and you will save pennies and besides, the taste is all the tastier.
15 - 20 servings 
ingredients
4 dl oatmeal
0.5 dl sunflower seeds
0.5 dl sesame seed
0.5 dl coconut oil
0.5 dl honey (liquid)
1 banana
1 egg white
1 pinch of salt
1 tsp vanilla powder
1 dl raisins 
How to do this
Preheat the oven to 150 degrees.
Mash the banana.
Mix all the dry ingredients with the banana.
Melt the coconut oil and mix with the dry ingredients.
Mix in the egg white and honey.
Lay out the batter on a baking tray with baking paper.
Bake in the oven for about 25 - 30 minutes.
Leave to cool completely. Cut into any large piece. 
good luck!
Annette Lefterow