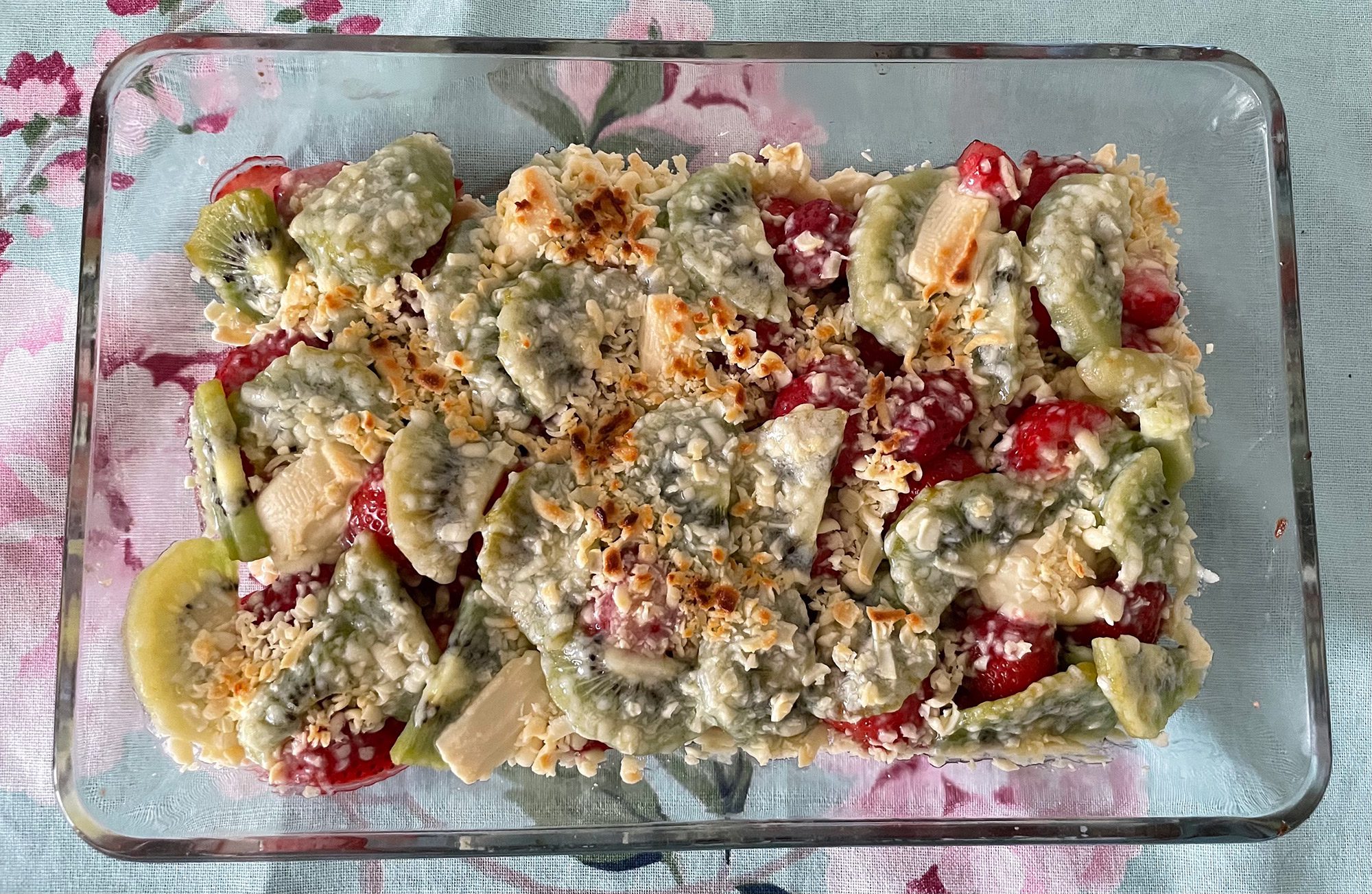 Gino – gratinated fruits and berries with white chocolate
I love this dessert! It serves hot fruits with melted white chocolate. Perfect both as everyday luxury and weekend luxury. Gino is easy to cook, healthy and delicious. Serve as is or with vanilla ice cream. I usually choose lactose-free rice ice cream with vanilla flavor.
4 servings 
ingredients
2 kiwi
2 peaches
2 bananas
1/2 litre strawberries 
50g white chocolate 
How to do this
Preheat the oven to 225 - 250 degrees
Peel fruits and bananas. Cut them into slices.
Split the strawberries. 
Put the fruit and berries in an ovenproof form. 
Sprinkle with grated chocolate.
Gratinate high in the oven for 5 minutes until the chocolate has coloured and melted slightly. 
hint! Try mixing coconut flakes with the chocolate for a crunchy texture. 
Served with vanilla ice cream.
good luck!
Annette Lefterow
Wellnessbylefterow.com
#mittwellnesskök