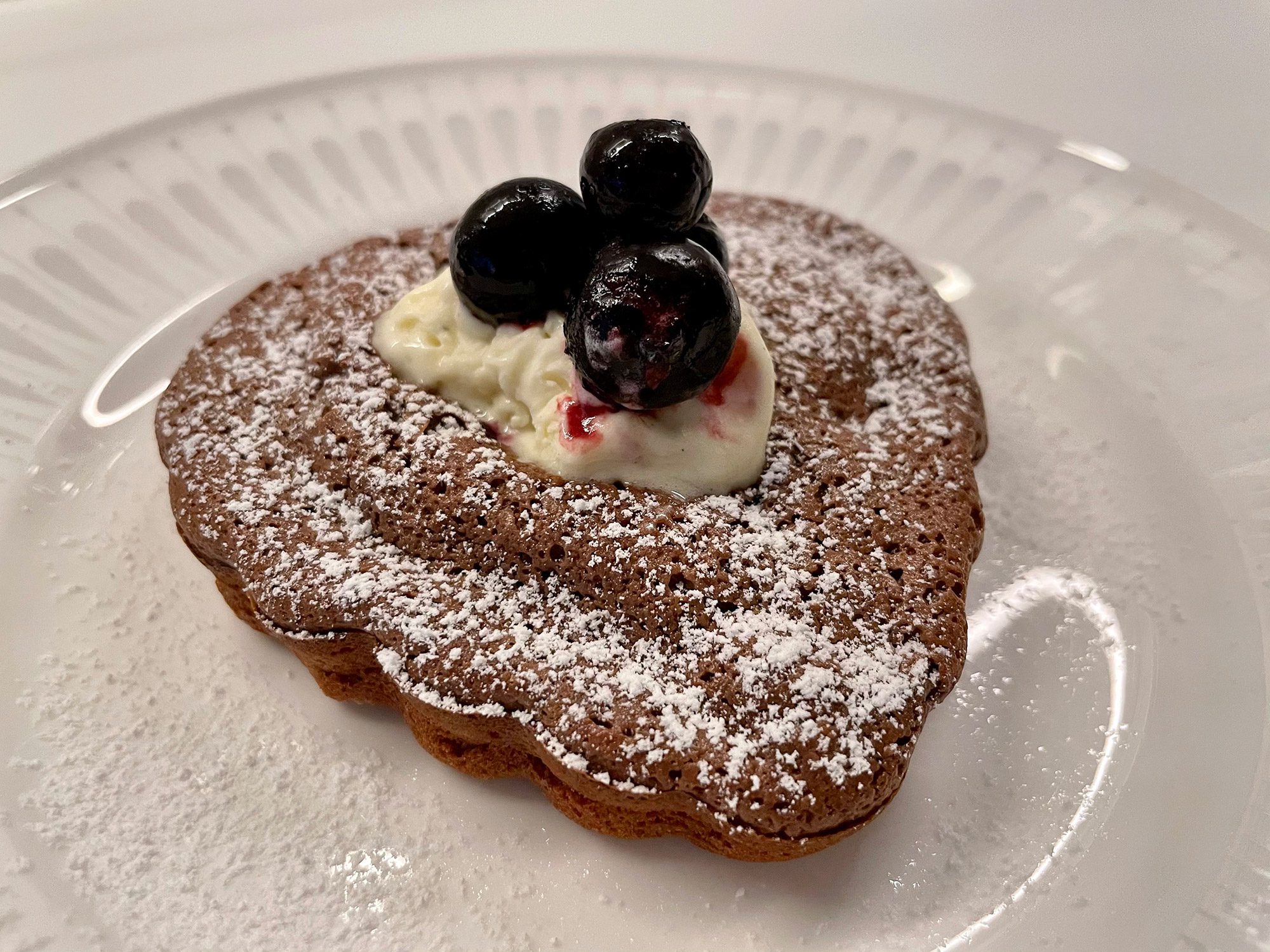 ---
Hot chocolate cake 
Fancy a hot chocolate bar for afternoon coffee? Short on time? Here is the recipe that gives you an airy and light cake in about 20 minutes. The wellness kitchen at its best. Enjoy and let others enjoy the master chef inside you.
4 servings
ingredients
75g dark chocolate
75g butter
1/2 dl sugar
2 eggs
1 yolk
2 tbsp wheat flour
Ice cream and berries as accessories
How to do this
Preheat the oven to 200 degrees.
Melt the chocolate over a water bath. Leave to cool a little. 
Whisk butter and sugar porously. 
Add the eggs one at a time and last the yolk. 
Stir in the chocolate and flour.
Click the batter into four anointed portion moulds. 
Bake in the lower part of the oven for about 10 minutes. 
Served with a dollop of vanilla ice cream and blueberries. Powder with a little icing sugar for a beautiful effect!
good luck!
Annette Lefterow